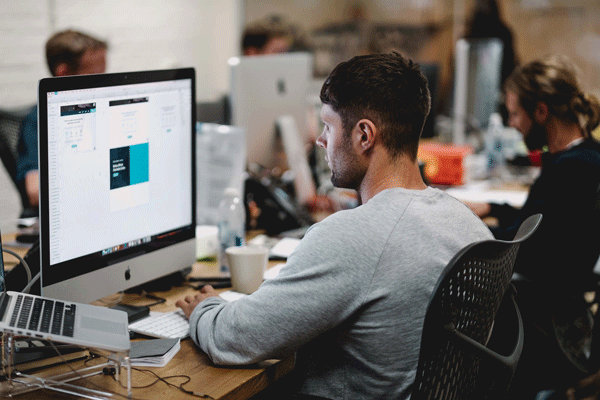 Congratulations, you have got the internship you wanted! All those application letters, job interview preparations, and conversations have helped you to achieve this. Now, it is time to prepare for the actual internship: what are best practices on the work floor when you are working for a company? Of course, the actual internship description and tasks will differ per company or internship. Also, different firms have different work environments. Still, there are some best practices that apply to all interns worldwide. These tips and tricks will be discussed in this article.
Set goals
Apart from wanting to complete your daily tasks as good as possible, it is worth to think of some other goals. What do you want to get out of the internship? Do you want to develop your team working skills, would you like to see whether the job is a match with what you would like to do once you're done studying?
Ask questions
To achieve your personal goals, you will likely need some additional information. Do not hesitate to ask questions, especially in the beginning of your internship. Try to understand the company: their goals, aims, activities and hierarchical structure for instance. Furthermore, ask about your specific team's goals and what you as an intern can do to help them achieve those goals.
Be proactive
If you're done with your daily internship tasks, don't go on social media. Instead, leave your phone in your bag and ask for more tasks. There is always more to do in a company and there is always someone who can use your help. By being proactive, you'll not only learn more, but you will show your eagerness. Alternatively, you could try setting up your own project. Be sure to discuss this with your mentor within the company, as not all working environments are suitable to set up internship projects.
Ask feedback regularly
Don't be afraid to make mistakes. However, don't be afraid to ask for feedback, either. This is something that will help you get better at the job you are supposed to do, as well as prepare you for a real job. Don't wait until the last week before asking feedback, because by then, it is too late to ameliorate.
Professional attitude
Be sure to look professional. Dress according to the dress code in the office. This will depend on the company. If you're unsure, you can always ask someone about the appropriate way to dress. Likewise, be sure to be on time and be organized. Know your calendar, know the persons you are meeting with and prepare well. This will not only make your job easier but will also be appreciated by employees, who usually have more tasks than guiding you as an intern. Lastly, try to be friendly to everyone. You never know when you need to work together with someone, and this is best done when the other person thinks you are nice and polite.
Networking and socializing
Often, one of your personal goals is to get to know the company and the work they do, since an internship is often a job try-out. In this light, you should try to broaden your network. Drink coffee or have lunch with co-workers from different teams and departments. Furthermore, it is often appreciated when an intern actively tries to socialize; not only by drinking coffee but also by engaging in after-work activities such as the yearly summer party, volunteering work or perhaps try playing with the company's soccer team.
With these universal tips, you are sure to get the best out of your internship and leave behind a good impression of you as a co-worker. If they were satisfied with your progress and activities, you may ask them for a reference for future employers. Otherwise, it may be that you didn't like the job or the company. That's okay, too. An internship is all about setting your first steps in the world of jobs, and it may take a couple of tries before you find something that fits.