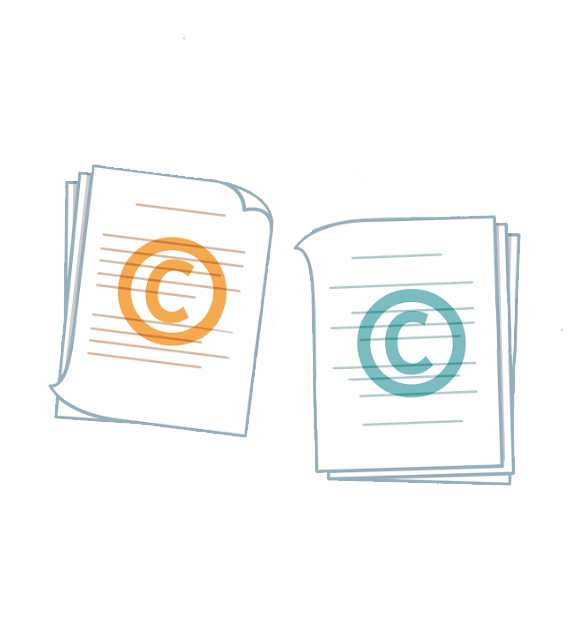 Report copyright infringement
Abuse of digital services is still common in the online world. At Stuvia we do everything to prevent plagiarism, as we strongly believe in and stand for the copyright of authors. Therefore, we always provide a button on the document pages where users can alarm us of possible plagiarism. In such a case, the 'abuse reporting' party has a chance to underpin their statement and argue why they believe someone has committed abuse. If Stuvia decides to agree with the 'abuse reporting' party, the document or user (according to the severity) who plagiarized will be immediately removed from the Platform.
Read more
Respect the Work of Others
Stuvia is a Platform where knowledge needs to be openly shared and where people come to help each other out. Therefore, it has to remain a clean online environment, where abuse isn't tolerated.

How about reporting abuse? In the left-hand corner, below the document viewer, you can find a link (thumbs-down) which states 'this document is not okay'. By clicking on that link you can send an email and report that particular document as abusing copyright.

Note: before you report any abuse, be sure there is abuse to notify. It makes no sense to just report abuse, without being sure that's actually the case. The notification must be done by email and has to include at least (as stated in the 'Terms and Conditions', Article 8):
The URL within the Website on which the allegedly infringing Study Material can be found;
A statement that your rights have been infringed and why;
Contact details which Stuvia can use to contact you, such as your complete name, address, telephone number and email address;
A statement supported by documentary evidence that the information in your notice is accurate and complete and if it concerns the alleged infringement of Intellectual Property Rights that you are the holder of the respective Intellectual Property Rights or that you are authorized to act on behalf of the holder; and
A description of the work or works which have been allegedly infringed, with a specification of the precise nature of that alleged infringement.
Report Copyright Violation
In short, make sure you're not the one recognized as a fraudster. This would be an incredible sin, since Stuvia offers you so much potential. Be respectful towards existing work, learn from it, create your own, and start earning in cash and reputation. After all, those are the things we are all participating for!