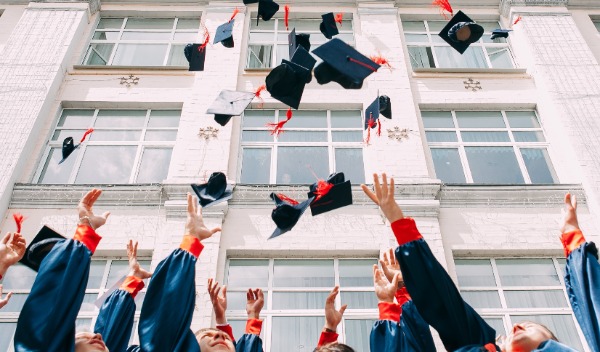 A bunch of students are so busy with attending classes that they often think: why am I doing this exactly? Do you ever have the same feeling? You need to know that you are not the only one having these thoughts. This article states why it is so important to get yourself together and find the motivation to continue going to college and to study. After all, you need to pass all the exams in order to get your diploma!
Why your first year is crucial
The first year of college is decisive for your future. Often during or after this first year, you get an advice whether you can continue with your study program or whether it is best if you quit. You need to figure out if you find the study interesting enough to continue it for a few more years. Keep reading to find out what helped us to stay motivated!
Keep in mind why you want this
The final goal of every form of education is to receive a diploma. In most cases this piece of paper will get you into another university/ college / educational institution or it will get you a good job with a decent pay.
There a few things to keep in mind when studying, such as: what would you like to accomplish and what do you need that diploma for? Sure there are exceptions of people who became really successful without a diploma, but would you not rather follow the safe path? Getting a diploma makes life a bit easier.
Motivate yourself
In essence, the only thing that is really necessary to get your degree is perseverance. You need this to finish all assignments and study enough to pass all the exams. It is not enough to have this determination for a few weeks or even months, you need to be determined for a few years. Keep this in mind along the way to your final stop (your degree!). But also take the time to do things that make you happy besides going to college. Studying may seem hard, but alumni often say they realize it was the best time of their lives when looking back. Apart from studying, there is enough time for a side job, going to the gym or drinking beers with your mates. Make sure you plan enough activities besides studying to release some tension, or else these few years will feel like ages.
The consequences…
When you have lost your motivation, try to think about the bigger picture and what the consequences will be if you decide to quit. If you let your lack of motivation take the best of you, this will start influencing your grade and you will have a hard time finishing the semester. Furthermore, if you do not get a diploma, you might have to pay back a large amount of your student loan or you are forced to start a job that you don't like doing.
Our final advice: always look at the bigger picture and your desired final destination. Stay determined to obtain that diploma! Even if you lack motivation now and then, just keep trying and do your ultimate best.