Bundle
Literatuur Bedrijfseconomie jaar 3 semester 2
Bevat samenvatting van de literatuur voor de vakken Ondernemingsrecht, Bedrijfsethiek en Geïntegreerde Bedrijfseconomie
3 items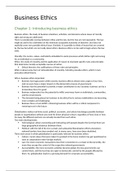 Samenvatting alle literatuur (boek en papers HC2&3) voor het vak Bedrijfsethiek:
- Andrew Crane and Dirk Matten, Business Ethics, Oxford University Press, fourth edition, 2016. Chapters 1-2, 4-9, 11.
- Consequentialism: Its Nature and Attractions, in: Russ Shafer-Landau: The Fundamentals of Ethics, ...
Samenvatting Bedrijfsethiek boek & papers
Last document update: ago
Samenvatting alle literatuur (boek en papers HC2&3) voor het vak Bedrijfsethiek:
- Andrew Crane and Dirk Matten, Business Ethics, Oxford University Press, fourth edition, 2016. Chapters 1-2, 4-9, 11.
- Consequentialism: Its Nature and Attractions, in: Russ Shafer-Landau: The Fundamentals of Ethics, ...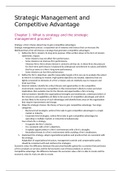 Summary of the book Strategic Management and Competitive Advantage (2015), Jay B. Barney & William S. Hesterly, fifth edition. Chapters 1-11.
Samenvatting Strategic Management and Competitive Advantage
Last document update: ago
Summary of the book Strategic Management and Competitive Advantage (2015), Jay B. Barney & William S. Hesterly, fifth edition. Chapters 1-11.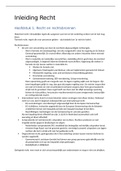 Samenvatting van de twee boeken voor het vak Ondernemingsrecht:
- Inleiding Recht (2012), Ruud van Caspel. Noordhoff Uitgevers B.V, 2e druk. Hoofdstukken 1, 3 t/m 7 (t/m7.4), 8 t/m 12 & 14.3.2
- De kern van het ondernemingsrecht (2017), M.J. Kroeze, L. Timmerman, J.B. Wezeman. Wolters Kluwer B.V., 4...
Samenvatting "Inleiding Recht" en "De kern van het ondernemingsrecht"
Last document update: ago
Samenvatting van de twee boeken voor het vak Ondernemingsrecht:
- Inleiding Recht (2012), Ruud van Caspel. Noordhoff Uitgevers B.V, 2e druk. Hoofdstukken 1, 3 t/m 7 (t/m7.4), 8 t/m 12 & 14.3.2
- De kern van het ondernemingsrecht (2017), M.J. Kroeze, L. Timmerman, J.B. Wezeman. Wolters Kluwer B.V., 4...
The benefits of buying summaries with Stuvia: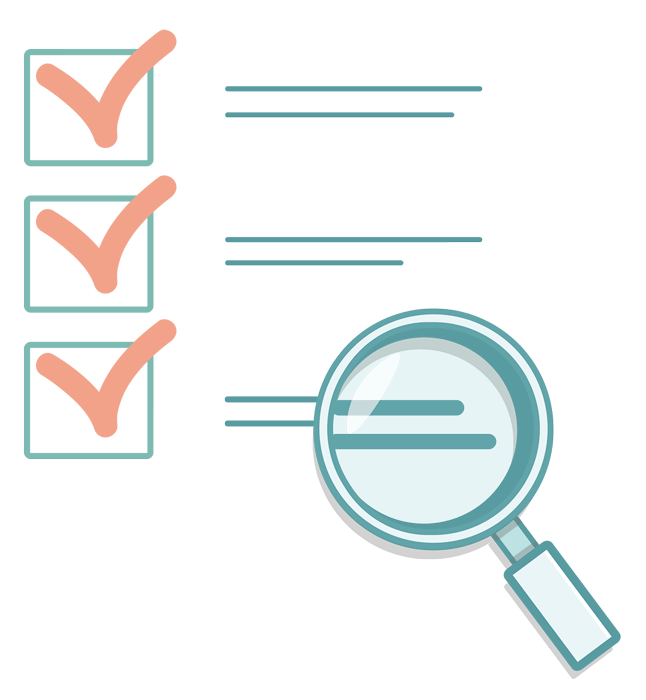 Guaranteed quality through customer reviews
Stuvia customers have reviewed more than 450,000 summaries. This how you know that you are buying the best documents.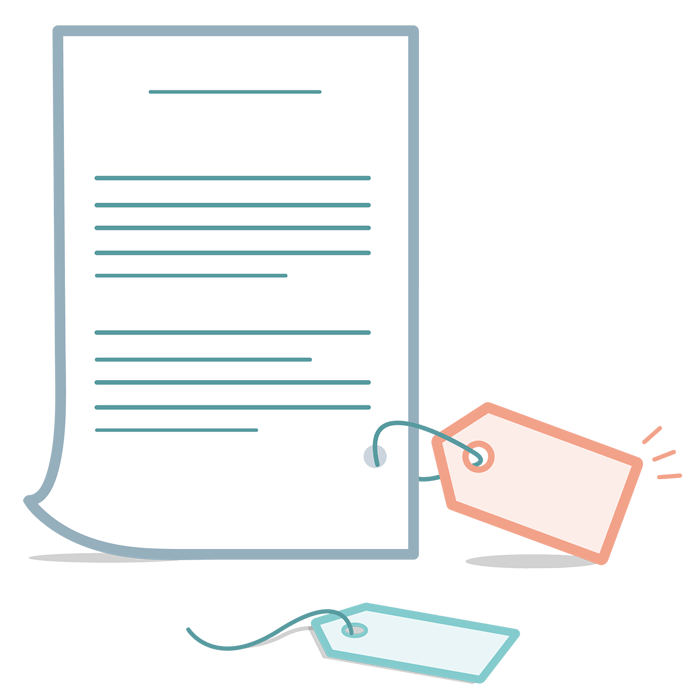 Quick and easy check-out
You can quickly pay through credit card or Stuvia-credit for the summaries. There is no membership needed.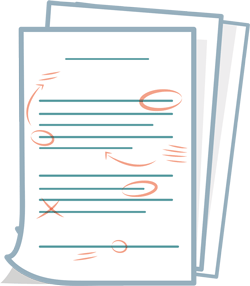 Focus on what matters
Your fellow students write the study notes themselves, which is why the documents are always reliable and up-to-date. This ensures you quickly get to the core!